NORD's Rare Disease Day is right around the corner on February 29th. A part of the Jack McGovern Coats Disease Foundation's mission is to raise awareness and build a community of patient families to support one another. This year, Rare Disease Day's theme puts the mic in our community's hand: "Patient Voice" is the theme and we want to share your stories with the world.
The Rare Disease Day 2016 theme "Patient Voice" recognizes the crucial role that patients play in voicing their needs and in instigating change that improves their lives and the lives of their families and carers.
The Rare Disease Day 2016 slogan "Join us in making the voice of rare diseases heard" appeals to a wider audience, those that are not living with or directly affected by a rare disease, to join the rare disease community in making known the impact of rare diseases. People living with a rare disease and their families are often isolated. The wider community can help to bring them out of this isolation. 
Interested in participating? Print out this flier and post your selfie on the Rare Disease Day page on Facebook.
Step 1: Print The Flier to show solidarity with other Rare Disease patients and other Coats Disease advocates.
Print out this flier (click to download).
Step 2: Take a selfie of yourself, your family, your friend or family member with Coats or all of the above with the flier. Here's a great example, starring our Board Vice President, Suzanne Levere!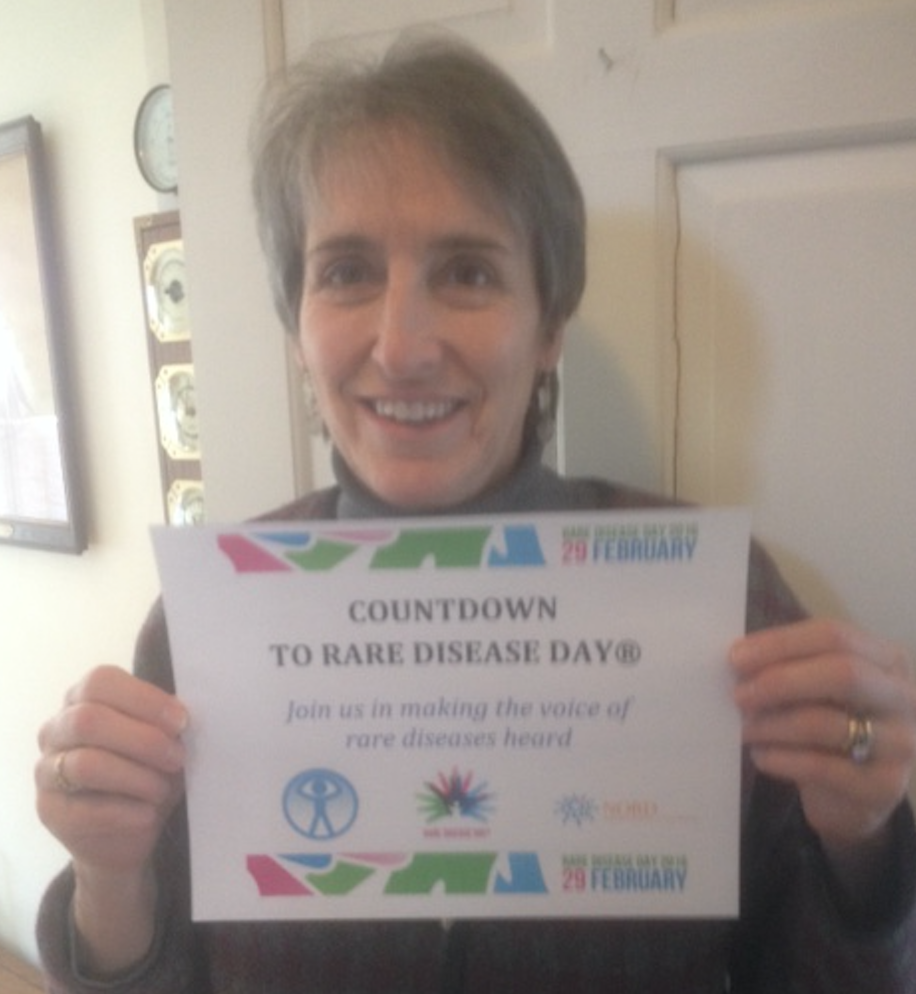 Step 3: Post your photo to the Rare Disease Facebook page and share your experience with Coats Disease. Please @tag the Jack McGovern Coats Disease Facebook page in your post! At a loss for words? Try this:
"I stand with @The Jack McGovern Coats Disease Foundation on Rare Disease Day to bring more awareness to Coats Disease, a very rare eye disorder, causing full or partial blindness."
Thank you!
—
Interested in making a donation? Visit our donation page and become a one-time or monthly donor.